Main content starts here, tab to start navigating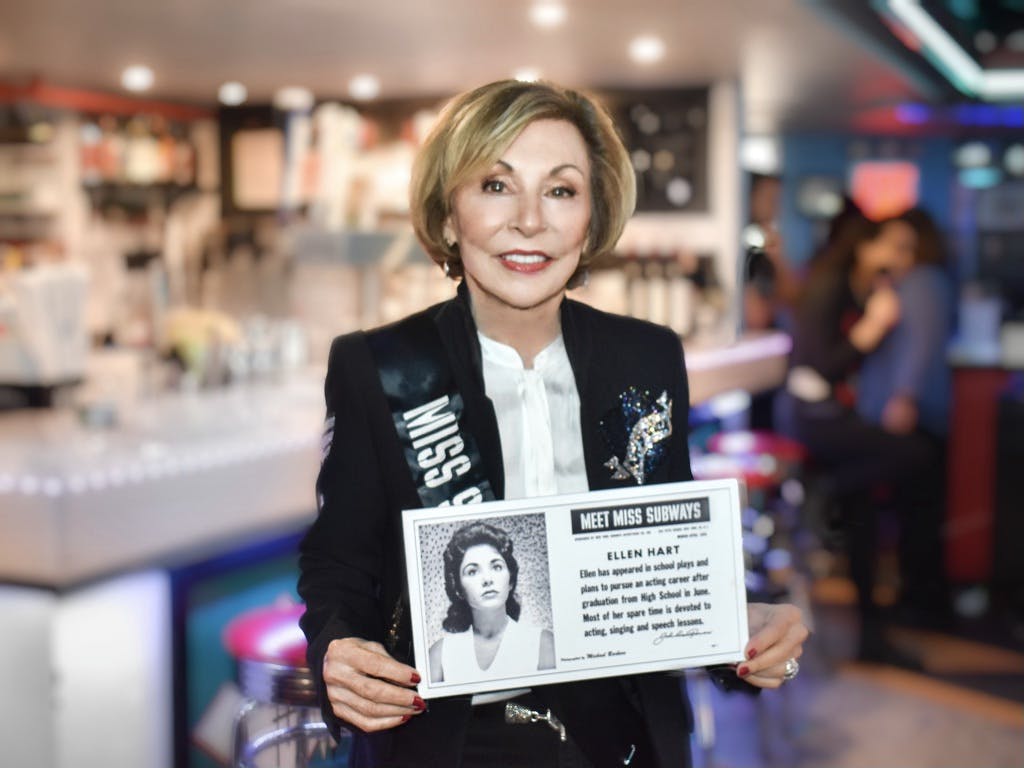 Ellen Hart
Owner
It's hard to imagine a life more quintessentially New York than Ellen Hart's. While still a student at Jamaica High School in Queens, she was selected to be Miss Subway in the spring of 1959. The promotion, which served as the inspiration for Miss Turnstile in the classic NYC musical On the Town, placed her picture on subway trains around the city and opened the doors for a singing, acting, and modeling career.
Ellen married entrepreneur Irving Sturm, and together they opened Ellen's Café across from City Hall which was open for 32 years. It became the gathering place for civil servants and politicians alike, including Mayors Lindsay, Beame, Koch, Dinkins, and Rudy Giuliani. A tradition developed at the Café, where the Mayors would come in on their birthdays and would donate as many pies as their age to charity.
Ellen was the first to champion smoking & non-smoking sections in her restaurant in 1979 (the first in NYC, and possibly the country). Ellen's Café also became known for the "instant marriage receptions" it provided for newlyweds who had just taken vows at City Hall.
Their success led them to open Ellen's Stardust Diner, the 1950's-themed eatery with its singing waitstaff ("Stardusters"). Ellen's Stardust Diner has since served as the launching pad for many of its waiter/vocalists who have gone on to success in Broadway musicals and touring companies, domestic & international. Our retro 1950s themed diner is filled with nostalgic memorabilia including the famous "Miss Subways" gallery honoring the beauty queens of a bygone era.
Ellen's Stardust Diner is a top to-do item for all visitors to New York City - so, sit back and relax as you will be taken back in time to an unforgettable era as you enjoy classic American diner cuisine with live musical performances of both iconic AND new hit Broadway show tunes with some of your favorite songs of all time!